At Christmas time I turned my blog to private. Not because I wanted to close it down, but I needed some space and time to think about the direction it is taking, the direction I am taking.
When I started my blog it was all about my crafting and in the last year or so it seems it has drifted away from that and with it my passion for blogging has waned somewhat, as has my passion for parties, which I used to love!
So instead of closing it, bear with me while I give it a little bit of a makeover (any clever techy people wanna do it for me??? lol) and reassess my goals for my blog.
There are some really awesome Linky parties out there and I want to join in with them regularly. I already love
'Things Im loving
'.
Here are some new Kiwi ones which I would like to join in more regularly (except maybe Wardrobe Wednesday - no offence Miriam! I am just not sure everyone would like to see a different pair of Converse shoes each week...haha, although maybe I need the challenge to shake things up a little in the 'wardrobe' department! so you never know).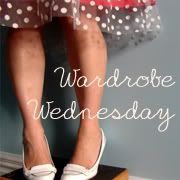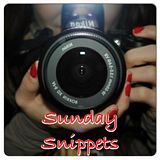 I hope you'll go and visit them and join in too!!
I'll be back with some thoughts on my year ahead.